Travel Soccer
Travel Soccer Program
2023 SCSL Spring Travel Documents
The upcoming YDSC Travel Soccer season will be in Spring 2024. The club elected not to hold a Travel Soccer program for the Fall 2023 season. This decision was made for various reasons, including the short duration of the season and the fewer number of towns that participate in the fall. Tryouts for Spring 2024 Travel Soccer will be held in October 2023. 
However, for players who wish to play in the Fall, we have expanded our Rec Soccer age groups! 
The Rec Soccer program is now open to all players from Pee Wee (Age 3 1/2 Yrs) all the way up to Grade 8!
Register Now for Rec Soccer and join the fun!   
YDSC Travel Soccer Program
Experience a Higher Level of Training, Development & Competition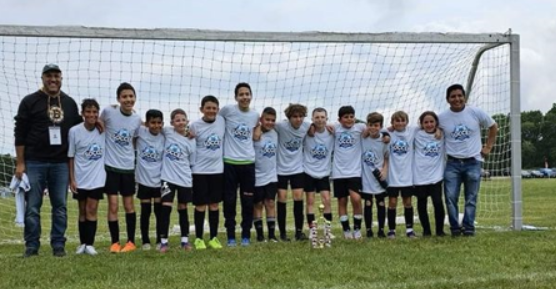 Travel soccer is YDSC's competitive soccer program for players in Grades 4 through 12. It provides a highly competitive training and playing environment for those players who have the required athletic ability, soccer skills and commitment. The travel soccer program is organized by age and gender.
YDSC travel teams are competitive, so players can be cut from the teams. Therefore, making the roster, and staying on the roster, must be earned based on the team member's skills and commitment. YDSC requires all travel teams to have a tryout each year. Travel soccer playing time is based on the team's needs and is at the coach's discretion. This differs from our recreation soccer program, where all players are placed on a team roster and have equal playing time regardless of playing ability.
Most travel teams practice twice a week at a local field. Practice times and locations are based on the coach's schedule and field availability. Travel soccer games are usually held on Saturdays. Occasionally, games may be scheduled on a weeknight or a Sunday to makeup for weather cancellations. Typically, the fall travel season runs from September through mid-November and the spring season runs from April through mid-June.
Our South Coast Soccer League games are located throughout Southeast Massachusetts to include the area bounded by Taunton, Swansea-Somerset, Cape Cod and the Islands. Players are required to provide their own transportation to practices and games. When island travel is required, YDSC will pay for the player's ferry ticket.
The registration fee for each travel season is $150. In addition, players must separately purchase a travel uniform kit which includes a jersey, alternate jersey, shorts and socks. This uniform kit can be worn for multiple years. The player is responsible for providing their own shinguards and appropriate soccer footwear.
YDSC makes every effort to ensure that all children who are accepted onto a travel team are able to participate without regard to financial considerations. If your player's participation is jeopardized because of financial considerations, talk to the YDSC Treasurer ([email protected]) about your situation. YDSC offers flexible payments plans and need-based scholarships.
If you are interested in YDSC travel program or need more information, please contact our Travel Director ([email protected]).